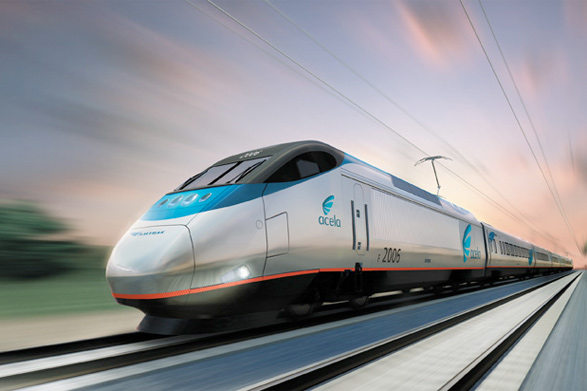 A country with its priorities straight would
award them that
and then some.
Amtrak, in a letter today to Vice President Joe Biden and House Speaker John Boehner, asked for $2.1 billion in U.S. funds for its capital budget and $212 million for debt service for the 2014 fiscal year. In the 2013 fiscal year, Amtrak is receiving $905 million for those expenses.

"If we truly want to realize our vision of what rail can offer America, in terms of real mobility improvements and rational modal choices, policy decisions must be made and funding provided to match them," Amtrak Chief Executive Officer Joseph Boardman said in a statement. "These are big decisions, and will require bold thinking, but they will deliver value for the money."
Unfortunately with a Congress full of Republican troglodytes, we are not a country that has its priorities in order.